Chancellor's Society

A major university aspiring to greatness must have a core group
whose mission is to see the institution attain its highest level.
At the University of Arkansas,

the Chancellor's Society is that group.
The Chancellor's Society is the most prestigious annual giving group and is made up of some of the university's most loyal and generous benefactors. For more information, please contact:



Lizzie M. Johnson
Director, Office of Annual Giving
Office Phone: (479) 575-4821
Cell: (479) 422-9021
Meet the Co-Chairs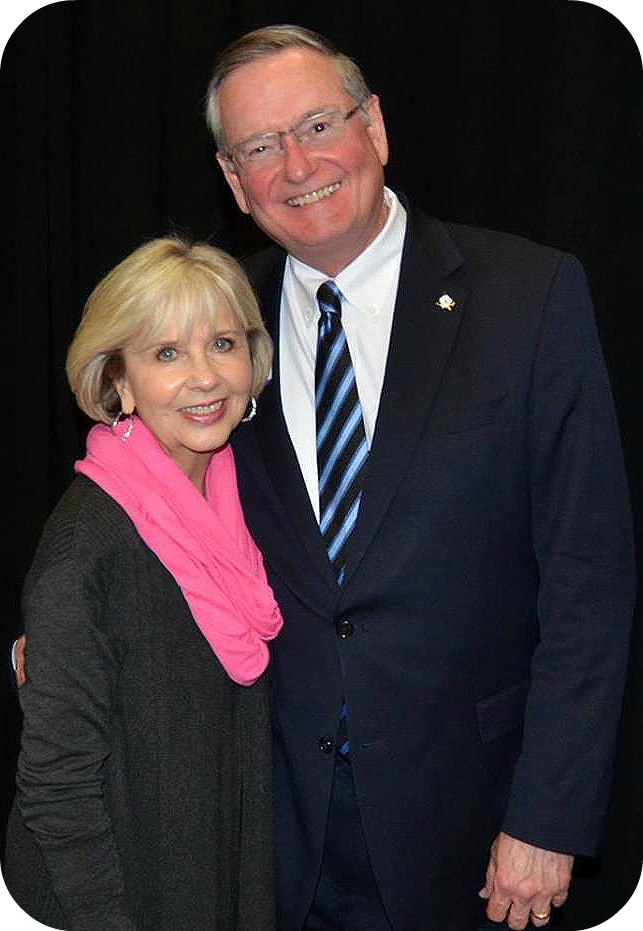 What do you get when you combine loyalty, passion and U of A pride? Steve and Deborah Nipper, your 2015-2016 Chancellor's Society co-chairs!
Steve and Deborah, from Magnolia, Arkansas, have been stalwart supporters of the university for decades, and their advocacy for Arkansas over the years has been second to none. Steve, who graduated from the University of Arkansas in 1971 with a bachelor's degree in banking and finance and again in 1973 with an MBA, served on the Arkansas Alumni Association Board of Directors for eleven years—two of them as president.
Deborah, a graduate of Southern Arkansas University, is glad for the many alumni, faculty and staff she now calls friends thanks to the couple's service to the U of A. "I am always impressed with the commitment the faculty and staff have to excellence," she said.
Steve is equally thankful for the many friendships that developed during his time on campus as a student—and in the years since. He has a special place in his heart for his fraternity house and brothers, as well as the many wonderful professors he interacted with and learned from. Gratitude leads to giving, and their support for the university began shortly after graduation. "My parents paid for me to go to college," he said. "I got such a good education; it is a small way I can help to pay it forward."
Both retired, Steve from banking and Deborah from teaching, they remain highly involved in their hometown of Magnolia, volunteering for several civic organizations and non-profits, as well as in their church. Traveling to spend time with their large family—they have nine grandchildren—is a major interest to them as well.
This dynamic couple is looking forward to leading the prestigious Chancellor's Society for the 2015-2016 academic year. "We are excited about the task at hand," Steve replied when asked about this new volunteer role for the university.