Monthly Giving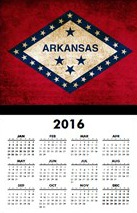 Giving back on a budget? Drowning in to-do lists? Want to rack up rewards? Make your gift monthly!

Monthly gifts are an easy, convenient and green way to support the U of A. Simply choose a monthly a monthly amount and we will take care of the rest, so you have one less worry!
Sign up online for a monthly gift to increase your impact on campus.
Earn your credit card points and rewards all year long.
Feel good about giving back—and enjoy what you get back, too.


Need to make a change later? No problem. Just give the Office of Annual Giving a call at (479) 575-2944.