Students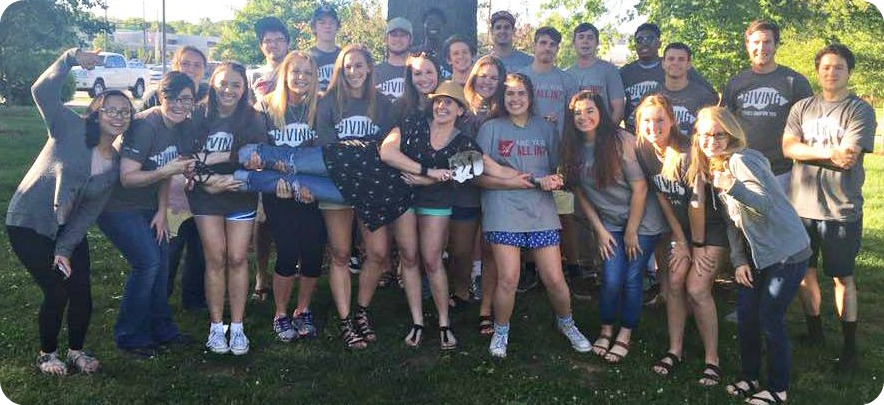 Today's students are tomorrow's leaders, donors and difference-makers. We believe in educating students about philanthropy—and encouraging an attitude of gratitude—during their time on campus so that they, too, will pay it forward.
Through outreach, the Annual Giving team helps establish roots for future philanthropists and works to continually demonstrate the positive impact that giving has on their education. Current opportunities for students to get involved include:

Student Philanthropy Council
A University of Arkansas tradition, each year the freshman, sophomore, junior and senior classes come together to lead a campus-wide giving back initiative. It's all about recognizing the generosity of alumni who came before us and encouraging our fellow students to start leaving their legacy today! Call (479) 575-4902 for more information.



Student Hog Callers with the National Phone Campaign
An essential part of the university's annual fundraising program, the National Phone Campaign relies on energetic student Hog Callers to keep alumni and friends connected and engaged with the U of A. If you're a current student who loves conversation and you are passionate about the University of Arkansas, call (479) 575-4902 to find out how you can apply!